The Ultimate Saxophone Lesson in Stoke-On-Trent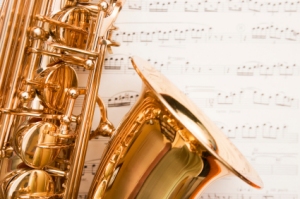 Why not experience an exciting saxophone lesson in Stoke-On-Trent with Amadeus Music Academy. Learning the Saxophone is hugely popular but to really master this instrument you need to start with a good teacher. When you experience your first saxophone lesson in Stoke-On-Trent with our Academy you will be shown not only how to play, but how to have the right posture and how to choose the right saxophone if you do not already own one. These may sound like small details but all are very important factors in your enjoyment of learning to play the saxophone successfully!
Excellent Saxophone Tuition with Amadeus Music Academy in Stoke-on-Trent
The saxophone is truly an iconic instrument and when played well is magic to listen to. We provide excellent saxophone tuition that will help any willing learner to really discover the exciting aspects of playing the saxophone. Your tutor will provide saxophone tuition that will include aspects such as breathing technique, fingering control, music notation and expression, timing and most importantly rhythm! Please contact Amadeus Music Academy to arrange personal professional saxophone tuition.