Experience a Great Guitar Lesson in Stoke-On-Trent with Amadeus Music Academy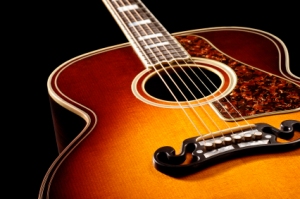 Practising and learning the guitar at home is one thing but after experiencing a guitar lessons in Stoke-On-Trent with Amadeus Music Academy you will see how much your guitar playing capabilities can broaden and reach new heights. Whether you want a guitar lesson in Stoke-on-Trent once a week, or five times a week, we can provide what you need in a safe and friendly environment. Our tutors are CRB checked providing the necessary trust that parents can have in all our music tutors.
Guitar Lessons and Tuition with Professional Tutors
Guitar tuition can be a really exciting platform for you to learn how to get the best out of your guitar. Our guitar tuition will give you many new techniques and methods for you to produce great sounds from your guitar. Whether you want to learn in a group or have a one to one lesson, the choice is yours. You will be taught chord recognition, finger picking, strumming as well as sight reading. When these are combined together you begin to unlock your musical potential.